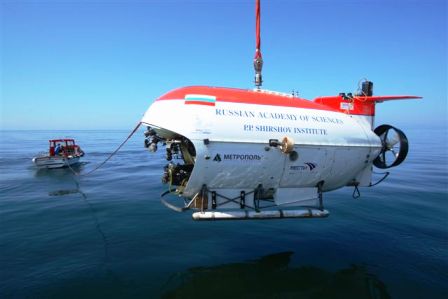 For the past three seasons, the Fund for Protection of Lake Baikal has been conducting its extensive Mirs on Baikal International Scientific Research Expedition in a bid to come up with specific recommendations for effectively preserving the lake.  Its efforts have been supported by the Government of the Republic of Buryatia, the Irkutsk Region Administration, and the Siberian Branch of the Russian Academy of Sciences.
For the first time in history, this comprehensive scientific expedition is being supported by the work of two Mir manned submersibles, which lead the teams to the very bottom of Lake Baikal.
The Russian Academy of Sciences has prepared a scientific research program for the lake that can, for the most part, only be conducted with the Mir manned submersibles' help.  The Mir-1 and Mir-2 manned submersibles' dives have helped the researchers implement their lake condition surveying and monitoring efforts.
The scientific data collected during the expedition will be used to forecast various natural Lake Baikal processes.  As part of the crafts' submersions to the lowest reaches of the lake, the researchers survey the animal and vegetable kingdoms, study the sources of underwater thermal springs and mud volcanoes, determine gas hydrate reserves, and inspect the gas hydrates' exit points, examining their background levels to help establish the extent of which the water has been polluted and to help forecast future hydrocarbon discharges.  The scientists are adjusting the latest data on the lake's depth, its tectonic processes, and its shoreline conditions.  One of the most interesting parts of the expedition involves the scientists' search for archeological artifacts.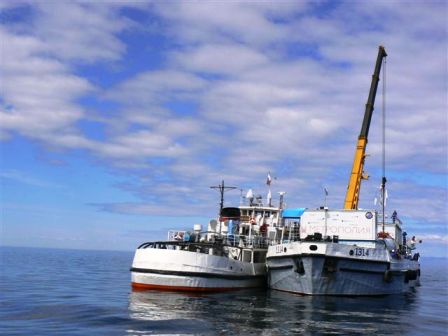 Upon the expedition's completions, leading Russian and world scientific organizations and experts will develop a package of practical measures and recommendations that allow the Baikal region to ultimately optimize its economic activity while at the same time preserving the unique natural resources of Lake Baikal.